Your skin is the largest and most exposed organ of your body, so treat it right! Dry brushing your skin has major health and beauty benefits. It reduces the appearance of cellulite and exfoliates your skin. In the winter especially, when many people have dry skin, dry brushing allows your skin to absorb moisture from lotions and oils. Dry brushing also moves toxins through your blood stream as a lymph cleanse. By cleansing your pores of dead skin, toxins can more easily escape.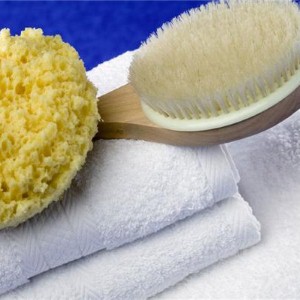 How to dry brush your skin:
Use a brush with natural bristles. Starting at your feet and working your way up your body, brush slowly in the direction of your heart. When you get to your waist, brush your hands and arms. Keep brushing up your belly and back, avoiding the breast area.
At
Spa

del

Mar
, we offer a variety of services that incorporate dry brushing! Check out some of our treatments today! We offer Total Body Rejuvenation, Seaweed Wraps, Santa Barbara Ocean Dreams, Lavender Bliss, and even Santa Barbara Beach Mist Tanning!